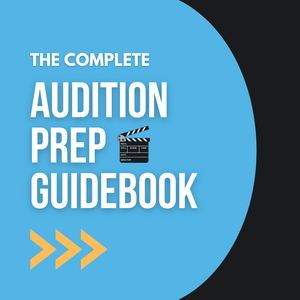 The Audition Preparation Guidebook is a comprehensive collection of resources for aspiring actors in pursuit of mastering auditions and elevating their career.
This guidebook provides instant access to:
Cold reading tips
Audition strategies
Practice exercises
Resume template
Equipment checklists & best practices
An extensive directory of acting resources
An interactive audition log for tracking progress
Checklists for optimal preparation
An agent contact list with submission policies
This package equips actors with the knowledge, tools, and insights needed to stand out in the competitive world of acting. With its wealth of expert guidance and valuable resources, the Audition Preparation Guidebook is an indispensable asset for actors looking to hone their craft, achieve memorable performances, and forge connections with reputable agents.
*This is a digital download product, granting you instant access upon purchase. Start your journey to audition excellence today and let your talent shine on the stage and screen!